What About Pat?
When Pat was 11, she discovered she could have whatever she wanted if she was willing to work for it. Her first taste of the business world was selling all-occasion cards to the people in her neighborhood and earning enough money to buy her own horse. Over the years, as a stay-at-home mom of 6, Pat worked in party plan sales, direct sales, advertising and marketing and founded a highly successful wedding planning service. From all that experience, she will tell you the most important thing she learned was that she is happiest and most fulfilled when she is helping other people realize their dreams.
Pat, her husband and six children lived aboard a 55-ft motor yacht years before the tiny-house movement even had a name. (Click here to read the article written in the St. Petersburg Times about them living on the motor yacht 'Solitude'.) That's when she fell in love with the idea of small space living; but as the family grew and the daily pace quickened, Pat followed a different path to a bigger house and more and more stuff to fill it. She obtained rental properties, which were primarily furnished and maintained by her finely honed yard sale skills and her eye for a good bargain, until she had an overwhelming stockpile of STUFF! When she and her husband made the decision to move into their own tiny house in 2015, the seemingly insurmountable job of downsizing became a personal challenge for Pat. But, as with every other obstacle in her life, she found a way to conquer the clutter.
To read the story of her own tiny house, just click on the button here.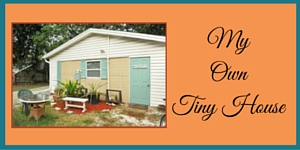 Pat Dunham, tiny spaces coach and speaker, outlines ways you can live comfortably in your own small space. Her ideas work for space-challenged living environments from tiny homes to efficiency apartments to RV's and boats. She offers tiny house advice and speaks on the many benefits of living small while offering practical advice for downsizing and useful tips for creating storage solutions for any living arrangement. If you are looking for help and guidance from an experienced professional, ask for your free half-hour discovery call HERE and see how the Tiny House Advisor can help you.
| | | |
| --- | --- | --- |
| | What People Say About Me | |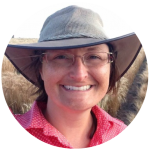 "I recently met with Pat Dunham to learn more about tiny house living. I have been considering moving to 'tiny', but have had reservations and confusion on how to implement tiny living. Pat is a great creative thinker and problem solver. She addressed each of my concerns with practical suggestions, and even gave me ideas about incremental steps to transition from bigger to smaller living. Pat is encouraging and incredibly approachable. Thank you, Pat, for the practical ideas!"

Janet Lewis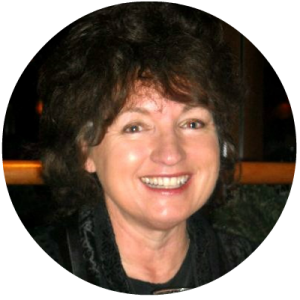 "Pat Dunham has been such a huge blessing to me with all of her great insights and ideas to help me start my process of downsizing. I had become over-whelmed with trying to sort, separate and decide what to do next. With Pat's advice and encouragement, I have been able to finally 'see' an easier way of handling this major move in my life. I am grateful for the help and ideas that Pat has offered me, making downsizing a lot less stressful and more productive.

Pat Walters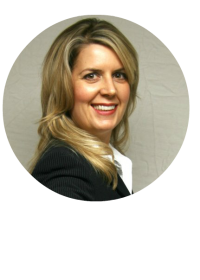 "It's nearly impossible to tell you all the great things about Pat Dunham, but here's what stands out to me. She is admired by her team members because she operates with integrity and is always available to support her clients. Pat is a tireless leader, has years of networking and advertising experience, a top-notch speaker and trainer, and brings value to everybody she encounters. Her commitment to excellence is unparalleled."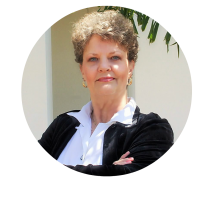 "I met Pat Dunham 1995. She was a top producer and leader in a company to which I had just been introduced. She had the aura of a hugely successful woman and she was someone I definitely wanted to know. I made a point of getting introduced to her and to my utter joy, she is the kindest and most selfless person I know. Since I have known her, she has been almost obsessed with "living tiny"…doing away with huge mortgages and large utility bills…ingenious storage ideas…getting rid of the excess and living large. Now Pat and her husband are living the life she dreamed of and she's helping others understand the advantages and how they can do it, too. She is totally professional, ethical and experienced in life and business, and you will love working with her."