Think about it. You have been accumulating your belongings for years, so don't even imagine you can start downsizing in a weekend.
I read tips and articles about the best way to get started and most of the time the experts tell you to begin with a drawer, or a closet or even one room and get 3 or 4 boxes, labeling them 'Donate', 'Keep', 'Share' and 'Store' or something equivalent to that. They say, "Then, just start dividing!"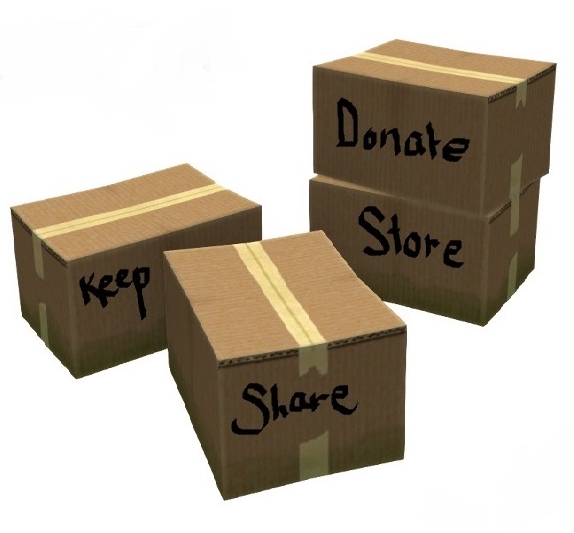 That is all well and good, but until you are really ready to get serious, this is not the easiest thing to do.
My favorite advice on the matter is to have those "action" boxes prepared and set aside. Additionally, have a box that can be moved from room to room, or you could possibly have a box in each room. (Make sure you use boxes that are fairly uniform in size so they can be compactly stacked somewhere out of the way but easily accessible.) As you go about your daily routine, whenever you see something that no longer serves you, or for whatever reason you don't need, plop it into the box. If you get into this practice, after a while, you'll have the box filled. When you have a few minutes, divide those things into the appropriate action boxes and voila! You are an "action hero", organizing and downsizing in a few easy steps.